It's been a hectic week 'round these parts and nothing serves as a sweeter release than the weekend. So in celebration of all things TGIF and IGIF, I'm cracking my dorkishly delightful whip and unleashing an entire week's worth of history mixery. Oh yes, time for some mixery with an emphasis on history – and what a week it's been.
It's hard to believe that 11 years ago the media firestorm known as the "Lewinsky Scandal" first gained momentum, broken by Matt Drudge on January 18th and catapulting The Drudge Report to legitimate fame. Aside from the famous "I did not have sexual relations with that woman", The Drudge Report began blossoming into one of the most visited political websites ever. Now Drudge lives a lavish life running the whole operation from his house in Miami Beach, thanks largely to Monica.

[MP3] Sufjan Stevens – Super Sexy Woman
[MP3] David Cross – Monica Lewinsky and the Three Bears
There are some cool (Real Estate) and uncool (Jersey Shore) things coming out of New Jersey right now, yet by far the coolest thing to ever come out of the Garden State stems from the small town of Roselle. On January 19, 1883 the city of Roselle became the first place Thomas Edison showcased the power of overhead electric wires, proving an entire community could be lit by electricity. A rather epic display of light that spread like wildfire and completely changed society forever.

[MP3] Chad Van Gaalen – City of Electric Light
[MP3] The Secret Machines – Light's ON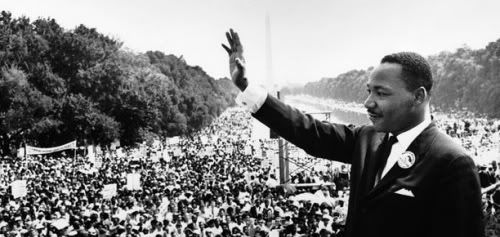 While school kids are always appreciative of the three-day weekend Martin Luther King, Jr. day affords them each January, the scope of the holiday is far greater than being able to sleep in on a Monday morning. Despite the heroic effects King, Jr. had on the civil rights movement, it wasn't until January 20, 1986 the United States establish a federal holiday in his honor. In an inspiring twist of fate, exactly 23 years to-the-date after the observance of King, Jr.'s first federal holiday, Barack Obama was sworn in as the first African-American President of the United States. See, history is neat-o!

[MP3] Public Enemy – Fight The Power
[MP3] Ben Sollee – A Change Is Gonna Come (Sam Cooke Cover)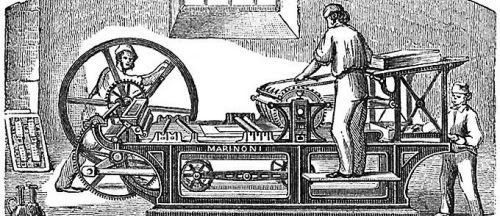 Butterfly in the sky, I can go twice as high! / Take a look, it's in a book! Long before LeVar Burton made his mark on PBS with Reading Rainbow (trippy theme song), he definitely needed some books to share with the kiddos or else his eyes may have never seen daylight. It's only fitting the first ever American novel came off a Boston printing press on January 21, 1789. The novel was written by William Hill Brown and titled The Power of Sympathy, your typical Protestant drama outlining the pitfalls of giving in to one's passions and advocating a woman's moral education (a less exciting Scarlet Letter).

[MP3] Camera Obscura – Books Written for Girls
[MP3] The Shins – Pressed In A Book
Today marks the 37th anniversary of one of the most controversial court opinions ever, Roe v. Wade. It caused all sorts of uproar – political, religious, and social divides ran rampant throughout the country as did the epic split of pro-choice versus pro-life. While it was certainly a landmark Supreme Court case, it's definitely not the most important decision ever made but the polarizing impact it's had on political debates and American culture some 40 years after the trial's competition cannot be understated.

[MP3] Elliott Smith – Big Decision (Live)
[MP3] Oh No! Oh My! – Women Are Born In Love
---
Hope you enjoyed the tunes and bits o' trivia – have a wonderful weekend!