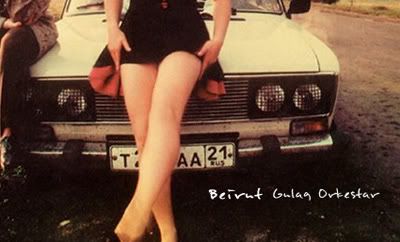 It seems that everyone has been raving about
Beirut
recently, and for good reason. Ever since I first heard "Postcards From Italy" in its demo form on
GvB
, I've been looking all over for more, piecing together various songs I collected from myspace, other blogs, etc…all because Beirut is seriously wonderful music.
Every once and a while, a piece of music comes along that exhibits a certain degree of sheer power…so powerful, in fact, that it can barely be described… a completely awe-inspiring, wonderous, almost intangible composition of raw talent, emotion, and complexity, reminding us why we listen to music in the first place. It's what we saw in The Beatles, what we've seen in Radiohead, and what we're beginning to see in bands like The Arcade Fire. If nothing else, Beirut scrapes at this same astral quality.
[MP3] Beirut – Postcards From Italy
This is by and far the "piece of music" I referred to above. It's hard to describe exactly what will happen to you when you listen… for me, it was an undescribable, ethereal wave of emotion… like little footsteps dancing in perfect choreography on my diaphram…that slight shortness of breath you experience when standing before unsurmountable beauty. You're speechless, it takes you over, and by the end you're wondering if you'll ever feel something like that again. That's why this is the best song I've heard this year, hands down.
[MP3] Beirut – The Canals Of Our City
This song reminds me somewhat of epic novels like The Odyssey. Despite that the song is only about two and a half minutes long, the slow and steady guitar and drum playing seem to go one forever, as the near-perfect vocals narrate the story. While I can't really hear the lyrics, it's no deterrent from wholeheartedly believing that at that moment, what's being sung just may be the most important thing in the world.
If you buy one record and support one artist this year, make it Beirut's Gulag Orkestar. Buy it here for only $10 (incl. ship).