Hey everyone, my name is Louie. Since IGIF rarely covers hip-hop, I'll be giving you a deeper look into the music through all the stuff I have listened to over the years. My tastes are pretty broad so look forward to a little of everything, from Biggie to Blackalicious…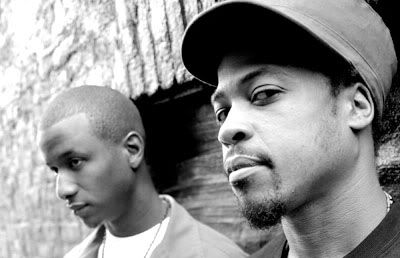 Thanks to
E-40
and a few others, the Bay Area is starting to get its long overdue respect as a thriving hip-hop community. Even though the
Hyphy movement
has popularized mainstream music in the Bay, there are plenty of underground artists that have held their own as well.
Zion I
(emcee
Zion
and
DJ Amp Live
) is a hip-hop duo out of Oakland (my hometown) that is definitely on the rise. The variety in their music heightens that West Coast sound, and Zion proves his abilities with some very bright and real lines. Check out these songs off of their newest album,
True & Livin'
:
[MP3] Zion I – Doin' My Thang
This one has a nice, mellow beat that sets the vibe for the rest of the album. Zion's flow reminds me of Mos Def because he rhymes in complete control over the beat. Don't resist the urge to dance to this one.
[MP3] Zion I – The Bay
I had to include this one, mostly because it gives props to my home and tends to be a favorite among my friends. If you want to see a music video of the song, check out Zion I's MySpace page
[MP3] Zion I – Poems 4 Post Modern Decay
Probably my favorite on the album, this song has everything: an addicting beat, an amazing verse by one of the most notable underground rappers, Aesop Rock, and a powerful poem at the finish. If you like songs that get political, you'll definitely enjoy this one.
Head over to Zion I's MySpace for more MP3s!
You can buy True & Livin' and other Zion I merch here.
Editor's Note: Props to Louie for making this site a little more hip-hop friendly. You should all thank him for saving you all from my "white boy" prose which ultimately would have destroyed any rap credibility we may have had. The plan, which in my experience never ends up as intended, is to have Louie post once a week. Feel that tickle? That's called exuberance, my friends. Just remember to pick up when it calls.