Coolest album artwork thus far in my book: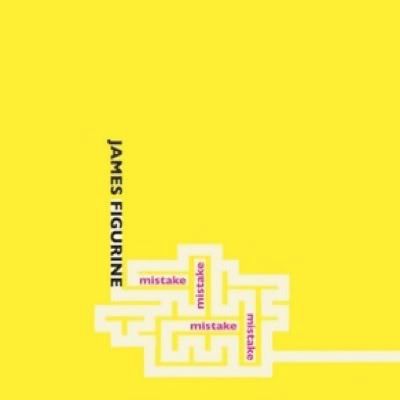 James Figurine
(aka DNTEL aka Figurine aka Jimmy Tamborello also of The Postal Service) has been getting a lot of attention recently surrounding the upcoming release of his debut (at least under this name),
Mistake Mistake Mistake Mistake
. All the hubbub is fervently justified, and expectations are consequently high due to Tamborello's success with his past projects, most notably TPS (not the reports). What I've heard so far sounds a lot like DNTEL, despite the notable absense of Tamborello's trademark glitch style electronica, something his other projects are riddled with.
[MP3] James Figurine – All The Way To China
Here's my favorite track, and also the one with the most apt title. I can't help imagining that I'm riding on one of those express trains in Asia, everything passing by at lightspeed, unable to absorb anything but an amalgam of light and blurred repitition…the train nursing every turn and chugging along as pistons fire and the earth rumbles below.
Preorder Mistake Mistake Mistake Mistake
Listen to more from James Figurine
Bonus MP3:
[MP3] Ben Gibbard – This Is The Dream Of Evan And Chan (DNTEL Cover)