I know it's not the end of the year, or even the end of the first half of the year, but I started to compile what I think are the Best Album and EP releases of 2006 thus far. And because everyone loves lists, I figured I'd toss this one at you for today.
Beirut – Gulag Orkestar
MP3 –> Postcards From Italy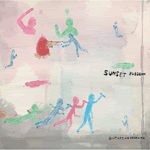 Sunset Rubdown – Shut Up I Am Dreaming
MP3 –> They Took A Vote And Said No
+/- [plus/minus] – Let's Build A Fire
MP3 –> Steal The Blueprints
Band Of Horses – Everything All The Time
MP3 –> Weed Party
Birdmonster – No Midnight
MP3 –> Balcony
Cold War Kids – Up In Rags EP
MP3 –> We Used To Vacation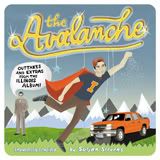 Sufjan Stevens – The Avalanche
MP3 –> Adlai Stevenson
SOUND Team – Movie Monster
MP3 –> Movie Monster
Oh No! Oh My! – Oh No! Oh My!
MP3 –> Skip The Foreplay
Josh Ritter – The Animal Years
MP3 –> Wolves
Islands – Return To The Sea
MP3 –> Humans
Final Fantasy – He Poos Clouds
MP3 –> Arctic Circle
Danielson – Ships
MP3 –> Did I Step On Your Trumpet?
Hot Chip – The Warning
MP3 –> And I Was A Boy From School