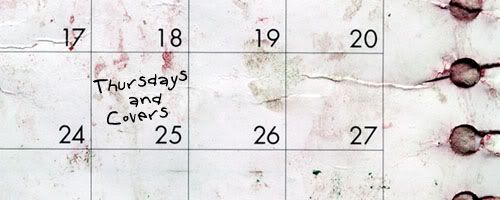 [MP3] Foxes in Fiction – Lately
Similar to the podcasts, it's been awhile since I've posted the always enjoyable Thursdays and Covers. Kicking off this week's collection is a new cover from terrific Canadian bedroom act Foxes in Fiction. I've been a fan of Warren Hildebrand's lo-fi folk/pop for quite some time, and his cover of Memoryhouse's "Lately" only increases my fandom.

[MP3] The Band in Heaven – Dreams
A new band popped into the inbox this week labeling themselves "Floridian shoegaze" and c'mon, what's not intriguing about shoegaze from "The Sunshine State"? This duo goes by the name The Band in Heaven and are close with other acts from Florida like Levek, Surfer Blood, Viernes and Blind Man's Colour. For a state often associated with orange juice and old people, they're amassing quite the music scene. I'll have a full write-up on The Band in Heaven next week but for now, enjoy their cover of The Cranberries tune "Dreams".
Shakira is one cute Colombian and quite a crazy dancer. I thought she'd never top busting into the mainstream with her dancing in the video for "Whenever, Wherever", but boy was I ever wrong. Not a lot of dancing involved in this live video from Glastonbury, where she covered "one of her favorite bands out there" The xx track "Islands":