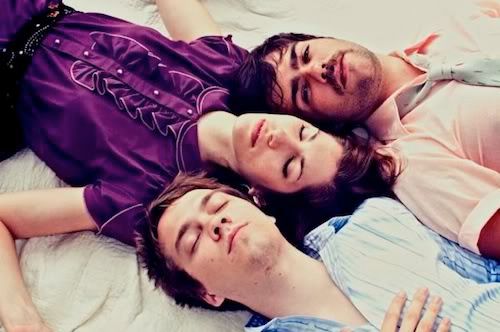 Our buddies at Friends Records in Baltimore just let us know about a new free compilation of theirs called Friends and Friends of Friends, which they released today (download here). Amongst new tracks from the likes of Weekends, Future Islands, Winks, and Lonnie Walker is a brand new song from the always-Hypeworthy and fresh faced Lands & Peoples. Czech it out:

[MP3] Lands & Peoples – In Living Colour
Finally we've got the fullest-sounding, most appropriate use of L&P's talents all plugged into one really solid song (which might have to do with addition of Brian Goldstein on bass). Whereas the tracks on their debut EP relied more on suggestive sounds filling a very present empty space, there's nary one audible cubic inch of lightlessness here. That's not to say "In Living Colour" is any better (or worse) than tracks like "Bad Habits" or "Awake" — but it's a new animal, one that steps further from their Beach Housey origins and plugs Lands & Peoples into a new amp they can call their own.
God dayum I'm excited for a debut LP.
That review up thurr might sound a bit out of context if you haven't heard L&P before… so hit up our archives to check out some other songs:
Previously: Hypeworthy (w/ 2 songs) | Stream EP + "Bad Habits"