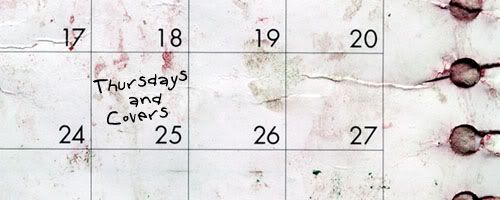 Earlier this week, The Flaming Lips continued their quest in promoting Embryonic by stopping off at KCRW for a great recording session. They played a rare track, utilized studio personnel as recordable participants, and bounced ear-first into Pink Floyd. If there was a blacklist for bands who are notoriously difficult to (successfully) cover, Pink Floyd would most certainly be on it. Yet, the Lips take on Floyd's spacey music is pleasant and Wayne handles the vocals quite nicely. I've included a little info about their upcoming release of Floyd covers prior to the music starting, too bad Henry Rollins wasn't there.

[MP3] The Flaming Lips – Eclipse
The second and final cover today comes from a band I cannot wait to see live. Holiday Shores have put out one of my favorite albums this year, combining enjoyable elements of beach melodies fused with an indecisive rock sound typical of young, independent musicians. Only today, amidst all of the CMJ hoopla, did Holiday Shores snag the center page picture in the New York Time "The Arts" section! The band recently recorded a cover of The Drifters' "Up On The Roof" for Fader in a random Orlando bar. What goes best with their prerecorded instrumentation? Well, a 1950s doo-wop dance routine of course.