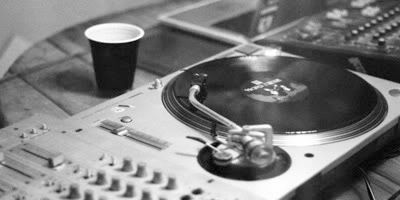 Damn…I know if you guys have been following this site for a while, you'll know that I rarely post any hip-hop or rap… and it's definitely not because I don't like any… I actually don't have a reason! I want to start posting more and more that I like, because I feel it's obviously something this blog of mine is missing. So…here's an opening batch of songs for the rap-conscious hipsters out there:
[MP3] Blackalicious – Chemical Calisthenics
[MP3] Blackalicious – The Rise & Fall Of Elliot Brown
Tim Parker (Gift of Gab) may be one of the most talented MCs out there. A lot of people don't really like his take on the old-school style, but there's no denying the man's one of the biggest innovators in hip-hop in the past decade. Plus, he's the fastest rhymer in the west.
[MP3] DangerDoom – Doomage (ft. Non-Prophets, Slug & Brother Ali)
Here's a little-known DangerDoom track. What makes this even better is that Providence rapper Sage Francis adds a few words…
[MP3] Gnarls Barkley – Just A Thought
After breaking UK sales records, Cee-Lo and Danger Mouse can't get any hotter. You guys have undoubtedly heard Crazy, but this one's my favorite.
[MP3] Kanye West / José González – Get 'Em High / Lovestain
[MP3] The Game / José González – Dreams / Crosses
If Chris hasn't already turned you guys onto this, listen to these tracks. I never would have thought that such a mash-up could be so good, but there you have it. Dert has turned four amazing songs into two even more incredible masterpieces.
[MP3] Madvillain – Money Folder (Four Tet Remix)
Here's another great remix. Madvillainy is almost untouchable, so I'm sure it was a feat for Four Tet to come up with a remix that even remotely challenged the original…but listen closely, this shit's too hot to pass up.
[MP3] MF Doom – Dedicated (w/ Wale Oyejide)
MF Doom is one MC that's seriously growing on me. I really like his work with Madlib and Danger Doom, and I'm just starting to scratch the surface of his insanely extensive solo work…here's a great song I found online somewhere, probably on a blog run by someone much cooler than me.
[ZIP] Hip-Hop Anonymous